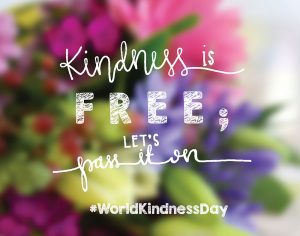 So often when we see a need or a problem we can think the answer is to throw more money at it but as Jaime Thurston says, "Sometimes what people need is assistance rather than things. Spread some kindness by donating a skill" (from 'Kindness the little thing that matters most' #52lives).
I am so privileged to work alongside a team of volunteers who regularly give time, energy and their skills to see the lives of others transformed at The Hub@Castlepoint – from the retired teacher helping people learn English, the midwife who supports teenage mums in her own time, to someone gifted in baking giving her talent to providing cakes for our volunteer-run coffee house. In this environment we see those coming to our community hub wanting to give back by sharing their time or talent. We have one lady who came to learn English and now she regularly cooks the most amazing food for our lunch club. In this setting volunteering gives people a sense of community and belonging but it doesn't have to be on this level. It's the every day little things that can make a big impact on people's lives.
Perhaps on the way home from work you could knock on the door of an elderly neighbour to check they're OK or include someone who is lonely in something you enjoy doing. When I was a teenager, I used to visit my local care home to chat and play music to the elderly residents. They loved it but what I gained from the experience still impacts me today. A project called 'Care Home Friends' are looking for churches to adopt a care home to help combat the isolation and loneliness that residents often experience. Just imagine the difference it would make if every care home was adopted by a church with volunteers going in to chat or provide some entertainment.
Whether it is time or a skill, doing something for nothing is such a liberating thing – no strings attached, no expectation of something in return. Josh Coombes who founded a movement called 'Do something for nothing' says, "Everyone has the power to do something for nothing. If everyone, in every city, did one thing for nothing, we could change the world."
Give a few hours, donate a skill, be a world changer!