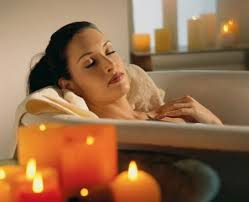 During a difficult period in my life of ill health, amongst other things, I realised one day that while I continued to push myself to be busy and look out for others that in some ways I was neglecting my own health. Now, I do believe in pushing through even when life is difficult, but neglecting my own health was not only a problem for me but had a knock-on effect of being detrimental to some of the people I loved the most. I took some time out of a few things to focus on getting well again. One of the things I took time to do was being creative, as I discovered there was something very healing in the creative process. It was during this time that 'Peaced Together' started to develop as I learnt about making positive choices even in life's difficult times. Taking time to be kind to myself and heal restored me to a place of having much more to give to others.
Jaime Thurston says: 'Looking after ourselves is key to kindness, because when we feel good we emit that positive feeling to others. When we neglect ourselves, life feels like a struggle and our negative feelings influence how we interact with those around us.' [From her book 'Kindness the little thing that matters most']
So make time for yourself for rest, refreshment and doing something that inspires and is life giving. The benefits of this will be seen for yourself and those around you.