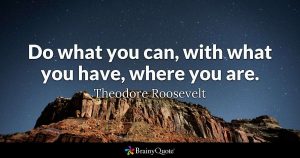 This week we have a guest blog from FaithAction's National Executive Director – Daniel Singleton.
FaithAction is currently looking at how faith groups help tackle the issues of loneliness and social isolation. It is becoming clear that these factors contribute significantly to negative health outcomes and the Government is becoming interested in this area as the great financial and social cost of this becomes apparent.
Faith has so much to contribute as a positive agent of change in this area. Projects such as Peaced Together, Parish Nursing, Linking Lives, Karis Neighbours and Creative English deal with isolation either as their core purpose or as a positive byproduct. Much of my working week is spent promoting these programmes and the impact of faith communities to officials and leaders. It is great to watch the 'lights turn on' in their imaginations as they realise the potential that faith-based organisations have to provide solutions to the issues their communities face.
However, as we have known for a long time, the real 'magic' of faith doesn't lie in programmes and franchises, but in the small acts of kindness which go unseen by everyone but the immediate recipient. As more and more faith groups get involved with social action programmes and even public service delivery contracts, it is important that we retain our distinctiveness. We must remain amateurs at heart. The word amateur comes from the Latin word for love. As faith groups we need to make sure our motivation and currency is love, not just a competing way to provide services. That is not to say that what we offer shouldn't be of the highest quality. When I give a gift to someone I love, I want it to be the best I can get.
In response to the issues of loneliness and social isolation, FaithAction will be showing how well located faith groups are to respond and open their doors to all people. Often the greatest thing we can give, the thing that money cannot buy, is to be present. We need to be fully in the room with the person we are meeting – engaged, attentive, caring. We need to start with what we have and any group, no matter the size or income, has the resources of company and care at its disposal.