We have a great team of volunteers based at locations around the country trained to deliver and support the course. We provide training to churches and organisations who want to run Peaced Together.
Our headquarters is in Dagenham, East London.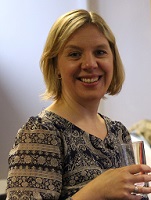 Heidi Singleton, Founder and National Coordinator
Heidi spends her time expanding and developing Peaced Together. She works with trainers delivering the course in different locations. She also travels the country speaking about the impact of Peaced Together and how it can help churches and organisations reach vulnerable women in their communities.
Heidi developed the Peaced Together course in 2012 as she discovered for herself that creativity is a great source of healing and recovery from painful experiences. Heidi recorded her creative journey and developed a series of craft projects to share with other women, each with a specific meaning.
Originally from Northern Ireland, Heidi spent many years working as a primary teacher in East London.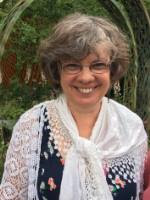 Julia Tizzard, Location Support
Julia provides help and support to our locations delivering Peaced Together.
Julia has been part of our Dagenham team since 2014. She has a passion for craft and loves making new things out of old. She has delivered many Peaced Together courses and training sessions, including on the Caribbean island of Dominica in 2016.
Marisa Quesada-Sanmartin, Enterprise Coordinator
Marisa works with a group of women to create high-quality upcycled products to sell.
Craft has always been part of Marisa's life and she believes people can benefit from it in many ways. After doing Peaced Together herself, Marisa was keen to join the team and share her skills.
"The course encouraged me so much and I love seeing how it helps other people, particularly those who have lost hope. I'm thrilled to be part of the team!"