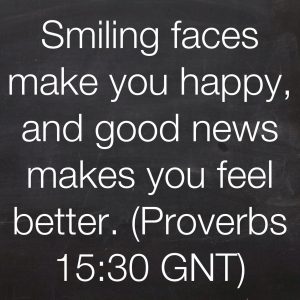 In the UK you often hear the phrase 'No news is good news!' In other words, if you've heard nothing, things are probably OK. Why is it we are so quick to spread bad news but fail to celebrate good news?
One of our lessons in Peaced Together is about thankfulness and how the choice to be thankful can transform your mental health and wellbeing. Follow this through and you could say that our obsession with bad news has a detrimental effect on our health. It's like we've forgotten the importance of celebration and how this can inspire others to hope.
Jaime Thurston believes that sharing good news equates to an act of kindness, bringing happiness to people's lives: "Sharing good news spreads positivity, changes attitudes and ultimately leads to more people feeling encouraged and happy."
I do feel that it is important to stay in touch with world affairs, but I choose to watch the news when my children are not around. I want the focus of my home to be thankfulness, not fear and hopelessness. I don't know what it would take to change the story the media shows us, but I do know that each of us have a choice to spread good news when we hear it. We should treat bad news with sensitivity but focus on thankfulness which brings hope, rather than fear.
I always find myself challenged by people like Corrie Ten Boom who discovered the difference thankfulness can make even in the midst of the horrors of a concentration camp, or Anne Frank who could find beauty in the world despite war. So, let's be cautious with how we handle bad news, but quick to share and celebrate good news. Spread a little happiness in the world!